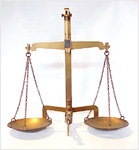 CLASSIC EXPORTS has chosen to position itself as the producer of the highest quality chassis parts with enough SKUs to cover 90% of consumer demand for both import and domestic vehicles. Classic Exports is a leading manufacturer and supplier Ford auto parts, Mitsubishi auto parts, Chevrolet Auto Parts and Volkswagon Auto Parts.
The range and size of our product line gives us ample flexibility and expertise to meet the requirements of our customers. We are able to study and match customers needs for new products.
We offer premium quality and competitive price products to our distributors. Our mission is to assist our customers to add value to their business by meeting their various requirements for high quality automotive parts. Customer's satisfaction through consistent quality and innovative solutions is our vision.